Australia's Buddhism
A Contribution to the Buddhist Community by Graeme Lyall
There is no such thing as a "Human Being" - there is only a "Human Becoming"
Everything is subject to change
Killing in the name of a religion is NOT A RELIGIOUS ACT - It carries serious Karmic consequences.
Throughout its history of more than 2500 years, not one drop of blood has been spilt in propagating Buddhism.
Buddhism used not to have terrorists but it did have Theravadins. Unfortunately, the good name of Buddhism is being damaged in Myanmar at this moment.
Buddhists are killing Muslims and Muslims are killing Buddhists.
So-called Buddhist monks are inciting Buddhists to kill Muslims. This is a breach of the Parajika Rule for monks and the First Precept for Buddhists.
This violence must stop NOW!

SEE: http://www.bbc.co.uk/news/magazine-223563061

The
Weapons of Mass Destruction

are

Greed

,

Anger

and a

Deluded Mind

-

Find them and Destroy them Now!

Learn How to Cultivate Loving Kindness -

Metta Bhavana

-

The beautiful sounds of the "Chant of Metta" can be heard and viewed HERE


Visit amtbweb.org, Venerable Wu Ling's Website, for Dharma, Music. Free E-cards and more

Former US president Bill Clinton turns to Buddhism
by

Merlyn Seeley, The Examiner, January 10, 2013
http://www.buddhistchannel.tv/index.php?id=9,11271,0,0,1,0

San Francisco, CA (USA) -- According to thebuddhism.net news site, in an article dated January 10th, 2013, former US president Bill Clinton has hired his own personal Buddhist monk to teach him how to properly meditate.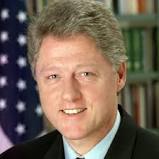 Bill is learning to meditate and has reportedly turned to a vegan diet as well. All this change has apparently been influenced by his recent heart scare where in February 2004 when he was rushed to Columbia Presbyterian Hospital in New York City because he started experiencing some awful chest pains.
At that time, he had to have two coronary stints put into his heart and a few months later, in September, he had to undergo quadruple bypass heart surgery. In 2010 he then had a clogged artery that the surgeons had to reopen which was his second heart operation in five years.
He says that learning meditation helps him to relax, which apparently stress is supposedly one of the biggest contributors to this heart condition. He travels a lot and his job is highly stressful, learning to meditate he learns to relax and says he is doing much better after his two life changing decisions.
He reportedly also has a favorite mantra that he loves to chant when things get hectic and says that is really does help him to relax and think more clearer. He used to eat a lot of fast food apparently according to the news reports, but now he has decided to give up all that and replace it with a lot of fruits and vegetables with the occasional fish! Outstanding I say, we need more govt. officials turning to healthy ways of life and Buddhist meditations to relax and maybe our country would start looking up.
As 2010 and 2011 taught us, Buddhist meditation and healthier diets are starting to make a trend with everyone. More and more people are seeing the benefits that come from a life of relaxing meditation and eating healthier and changing their lives.
From Tiger Woods to Steve Jobs (RIP) Buddhism is beginning to be seen in some very high places. It is true meditation has a lifetime of relaxation and peace as well as health with it. Everyone could benefit from the changes that Mr. Clinton has made, and good for him.
Courtesy: Buddhist Channel


The 2011 Census Data has been released by the Australian Bureau of Statistics
There are 529,000 Buddhists in Australia constituting 2.5% of the population.
This shows an increase from
418,812 or 2.1% of the population
Buddhism is still the second largest religion in Australia
Living in a Grateful World ---
Be grateful to those who have hurt or harmed you, for they have enforced your determination -
Be grateful to those who have deceived you, for they have deepened your insight. -
Be grateful to those who have hit you, for they have reduced your karmic obstacles. -
Be grateful to those who have abandoned you, for they have taught you to be independent. -
Be grateful to those who have made you stumble, for they have strengthened your ability. -
Be grateful to those who have denounced you, for they have increased your wisdom and concentration. ---
Be grateful to those who have made you firm and resolute and helped in your achievement
From Ven. Master Chin Kung


---
---
Professor Lewis Lancaster from UCLA, Berkeley, Has given a brilliant lecture,
"Buddhism in a Global Age of Technology".
It is well worth watching. Please CLICK HERE to view it.
---
---
Directory
Please Visit My Weblog and leave a comment - Buddhabiz
The blog has comments on Buddhism, philosophy, politics and other thoughts from Graeme Lyall.
---
The Words Of Albert Einstein
The individual feels the nothingness of human desires and aims and the sublimity and marvellous order which reveal themselves both in nature and in the world of thought. He looks upon individual existence as a sort of prison and wants to experience the universe as a single significant whole, the beginnings of cosmic religious feeling already appear in early stages of development - e.g. in many of the Psalms of David and in some of the Prophets.
Buddhism, as we have learnt from the wonderful writings of Schopenhauer especially, contains much stronger elements of it. The religion of the future will he a cosmic religion. It should transcend a personal God and avoid dogmas and theology. Covering both the natural and the spiritual, it should he based on a religious sense arising from the experience of all things, natural and spiritual and a meaningful unity. Buddhism answers this description. If there is any religion that would cope with modern scientific needs it would be Buddhism.

One of Einstein's great insights was to realize that matter and energy are really different forms of the same thing. Matter can be turned into energy, and energy into matter.
E= mc2

E=energy m=mass c=speed of light
The big bang was when energy became matter.
Consider the Heart Sutra

- Form is Emptiness - Emptiness is Form


Think about this in the light of Einstein's Theory of Relativity
News From the Buddhist World
CLICK HERE
---
FREE Buddhist Books are Available from:-
Amitabha Buddhist Association of New South Wales, 82 Restwell Street, Bankstown (PO Box 509, BURWOOD, NSW 1805)
E-Mail:- amtb.nsw@gmail.com

Maha Bodhi Buddhist Information & Free Book Centre, Shop 2, 242 Elizabeth Street, Sydney, NSW 2000
SEE LIST OF BOOKS :http://www.maharts.com.au/books.html
E-mail:- write2michaelchen@hotmail.com

Please Note: Please send book requests to the e-mail addresses above and not to the Webmaster


Although the books are free, a donation to cover the postage is appreciated.



---
CONTACT: webmaster@buddhismaustralia.org
---
---
Buddhism antiques and jewels / retail sale / popularization
Shop 2, 242 Elizabeth Street Surry Hills NSW
Email: write2michaelchen@hotmail.com
Website:http://www.maharts.com.au/
Open Hours: Monday - Saturday 10:30am - 5:00p
<
---
You are Visitor number
May all living beings be well and happy
Namo Amitabha
Sabbadanam dhammadanam jinati
The gift of Truth excels all other gifts